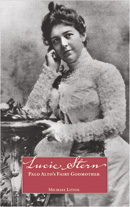 Lucie Stern - Palo Alto's Fairy Godmother
Author: Michael Litfin
Softcover, 61 pages
This is the story of Palo Alto's fairy godmother and benefactress, Lucie Stern. Michael Litfin, long-time associate director of the Palo Alto Children's Theatre, traces her life story and her many generous gifts to the City. A favorite biography, this new edition includes an introduction to author Michael Litfin, by Pat Briggs, retired director of the Palo Alto Children's Theatre, and an addendum about Lucie's contribution to the Boy Scouts of this area by Larry Christenson, BSA Volunteer.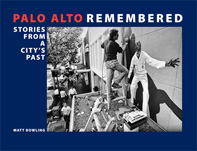 Palo Alto Remembered - Stories from a City's Past
Author: Matt Bowling
Softcover, 208 pages
Palo Alto Remembered is a different kind of history book. The 43 stories - each accompanied by images of the times and people - capture Palo Alto's extraordinary history through highly readable and entertaining stories about the city's most memorable events and personalities. Bowling is a skillful story teller who brings alive the people and happenings he chronicles.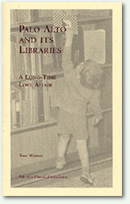 Palo Alto and its Libraries, A Long-time Love Affair by Tom Wyman
Softcover, 48 pages
Details the history of Palo Alto's libraries from 1893 to the present day.