Publications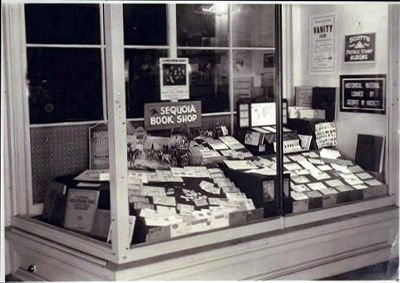 NOTICE
The Palo Alto Historical Association Archives at Cubberley Community Center, K-7 will be closed starting the week of March 15 due to COVID-19 Palo Alto City mandates. Please send any research requests to steve.staiger@cityofpaloalto.org or call us at (650) 329-2353. We will be answering email and phone requests. Also note that our April 5th program is being postponed. We will continue to reevaluate the risks over the next weeks with regard to the Archives and future programs and will keep you updated with any new changes.
---
Our Newsletter
We publish a newsletter, The Tall Tree, eight times a year. If you are a member we mail it or email it to you automatically. Hardcopies can be found at the History Desk at the Cubberley Center, Room K-7.
Hardcopies can be found at the Archives at the Cubberley Center, Room K-7.
Current Volume
Past Volumes
Books
We have published various books on local history, and more are planned. The books are available at our monthly programs, at local bookstores, and at the Archives at the Cubberley Center, Room K-7.
Lucie Stern - Palo Alto's Fairy Godmother

Author: Michael Litfin

Softcover, 61 pages

This is the story of Palo Alto's fairy godmother and benefactress, Lucie Stern. Michael Litfin, long-time associate director of the Palo Alto Children's Theatre, traces her life story and her many generous gifts to the City. A favorite biography, this new edition includes an introduction to author Michael Litfin, by Pat Briggs, retired director of the Palo Alto Children's Theatre, and an addendum about Lucie's contribution to the Boy Scouts of this area by Larry Christenson, BSA Volunteer.

Palo Alto Remembered - Stories from a City's Past

Author: Matt Bowling

Softcover, 208 pages

Palo Alto Remembered is a different kind of history book. The 43 stories - each accompanied by images of the times and people - capture Palo Alto's extraordinary history through highly readable and entertaining stories about the city's most memorable events and personalities. Bowling is a skillful story teller who brings alive the people and happenings he chronicles.

Streets of Palo Alto

Softcover, 72 pages

Lists Palo Alto street names and gives the historic reference for each.

Parks of Palo Alto

Softcover, 76 pages

Profiles more than 30 parks and open spaces, presents their history and their amenities.

Palo Alto and its Libraries, A Long-time Love Affair by Tom Wyman

Softcover, 48 pages

Details the history of Palo Alto's libraries from 1893 to the present day.

Mayfield: The Town that Wouldn't Go Away by Raye C. Ringholz

Softcover, 76 pages

In an update to PAHA's 1976 history of Mayfield, Raye Ringholz showcases the many fascinating characters and events that shaped Mayfield and contributed to the character of the community today.