About Us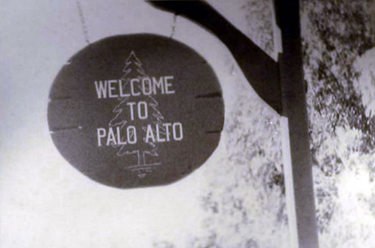 The Palo Alto Historical Association is a tax-exempt organization under Internal Revenue Code Section 501(c)(3) Tax ID 94-6102933. The Association was established in its present form in 1948 as a successor to an earlier organization founded in 1913.
The main objectives of the Association are:
collecting, organizing and preserving materials about the history and heritage of Palo Alto
making information available to the public about Palo Alto's history by means of programs, exhibits, publications and its official newsletter, the Tall Tree
recognizing and preserving historic sites and structures
The Palo Alto Historical Association maintains the historic archives for the City of Palo Alto. The Guy Miller Archives, as they are known, are housed at Cubberley Community Center, Room K-7, 4000 Middlefield Road, Palo Alto, CA 94306. The Association has an office in the Museum of American Heritage (the Williams House) at 351 Homer Avenue.
The Palo Alto Historical Association is governed by a Board of Directors. The Board meets the first Wednesday of each month (except August).
We present programs typically the first Sunday of the month October through May as well as an Annual Meeting in June. Check the Programs page for details of upcoming meetings including dates, time and location.
Contact Us
Palo Alto Historical Association
P.O. Box 193
Palo Alto, CA 94302
(650) 329-2353
steve.staiger@cityofpaloalto.org
darla.secor@cityofpaloalto.org