Programs
Upcoming program -
Palo Alto Glory
Sunday, October 8, 2023
2:00 - 4:00 pm

Palo Alto Art Center
1313 Newell Road
Palo Alto
Join us on October 8 when Bo Crane will give a talk that will include brief profiles about a selection of notable athletes from Palo Alto high schools from 1910 to the 1970s
To borrow a line from the Chariots of Fire movie, All these athletes were honored in their generation and were a glory in their days. Among the athletes featured in our program are a footballer educated at a Klamath River Indian boarding school, a discus thrower raised in Cheyenne, Wyoming with Bohemian immigrant parents, four football-playing Japanese brothers who spent time in an internment camp, a soccer champion born in Mexico City, and a swimmer who competed in the 1968 Olympics (but not on a high school swim team).
One of the athletes featured in our program was the great-great-grandson of Secundino and Maria Robles and grew up on a 3-acre ranch remnant of their once 8,000-acre grant. This land grant eventually became part of South Palo Alto, Mountain View, and Stanford.
Our speaker, Bo Crane, was born in Palo Alto and has written a number of books about local history and made numerous contributions to the Tall Tree. His book, Palo Alto Glory, contains much more than could ever be included in a PAHA program, but his talk will offer a quick flash of these generational heroes.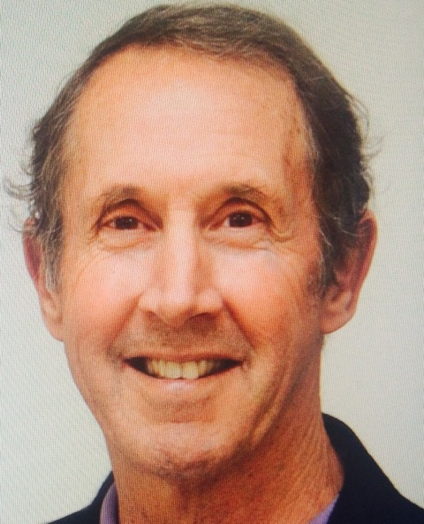 Bo Crane
Future Public Programs -
Mark your calendars for upcoming PAHA programs: December 3, January 28, March 10. Check back for more information.
Recordings and General Program Information
PAHA programs are recorded. DVDs of the programs can be checked out from the Archives at Cubberley Center, Room-7. Recordings of our programs, titled "Heritage", are broadcast on local cable public access Channels 28 and 30 on various days and times. They are simultaneously streamed on the Media Center web site www.midpenmedia.org - check web site for schedule.
If you missed the May 7, 2023 program, The 27th Centennial Plaque and Historic Preservation Awards, you can find the video at Vimeo.
Also on the Vimeo site you will find programs from past seasons, including the December 2021 program Life in the Frank Lloyd Wright Hanna House with Karen Holman and John Hanna, and PART: Palo Alto "Rapid" Transit with PAHA Historian Steve Staiger presented in January 2022.